Discover Cathedral
Today we learn, tomorrow we lead.
Discover what a Cathedral education can do for your student!
Learn More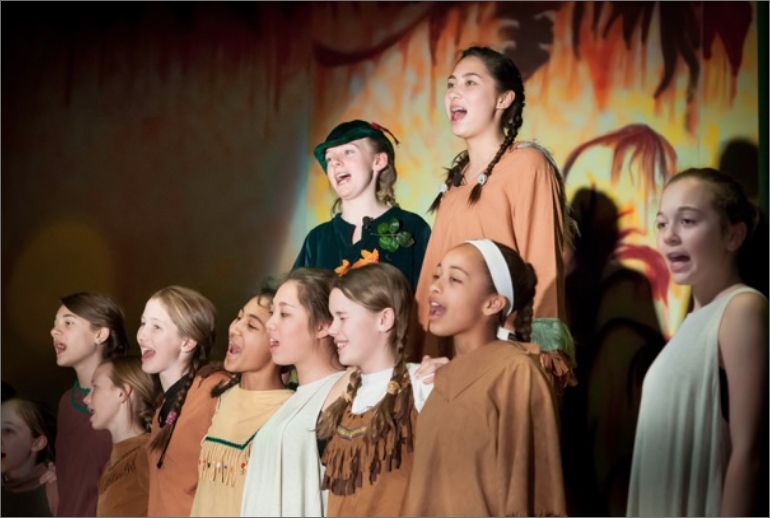 Our vision is to foster our students' spiritual strength and to challenge them to achieve academic excellence.
The School of the Cathedral of Mary Our Queen is a Catholic parish school that celebrates the rich historical traditions of the past, works collaboratively with parents to invest in the present, and builds for the future.
The Announcement of the Vision of Hope Capital Campaign
We are excited to announce the Vision of Hope Capital Campaign for the Cathedral of Mary Our Queen school and parish.  This campaign will address pressing needs for both the school and the church, and heighten the experience for our children who attend our school.  The Vision of Hope Capital Campaign is the most ambitious campaign Cathedral has ever run.  Our goal is $6 million that will be applied to two major projects: a new Learning Commons for the school and an upgraded lighting system for the church.  
The School of the Cathedral By the Numbers
classroom teachers with an advanced degree
Total amount awarded in scholarships  for Class of 2022
total students in grades Pre-K4 through 8 
School of the Cathedral Spotlight
Explore Our School Through The Eyes of Our Community!
Isabella, a 7th grader here at School of the Cathedral shares her experience in the science classroom and her passion for STEM.
Apply Today
Discover School of the Cathedral, a co-ed, Pre-K4 – 8 Catholic parish school focused on spiritual strength and academic excellence.
"Can't say enough good things about Cathedral! Our son has grown so much in the 3 years he has been there, both academically and socially. The teachers there are so engaged and truly take a vested interest in the success of each and every student. The families who go here are all warm and welcoming and we absolutely love our amazing family/friend group that we have made over these last few years. We are so thrilled with our choice to send our son here that we can't recommend Cathedral more highly!" 
— Zach and Marlena Waugh (parents of 2nd grader and Pre-K student)
Sending your child off to school for the first time can be challenging, especially if they are only 3 or 4 years old. However, providing your child with a high-quality preschool education will...
read more
It is hard to send your child off to school for the first time, especially when they are just 4 years old. But giving them a quality preschool education will set them up for greater success in every...
read more
At the start of the 2020-2021 school year, Education Week, an independent news organization that covers K–12 schools, ranked Maryland 4th in national school rankings. It is no secret that Maryland...
read more
Welcome to The School of the Cathedral!
We are currently accepting applications. Please contact Gina McGee, Director of Enrollment at gmcgee@scmoq.org if you would like to schedule a tour. We look forward to working with you and meeting you soon!